building home
Building Resource for The Space Lofts



Website Designed for The Space lofts, 1238 Seymour St.

Vancouver, V6B 3N9

This website, The Space Lofts . com has been designed to keep all real estate trading needs within one source for 1238 Seymour St. We work as Vancouver loft specailists and The Space is home to many current and future clients. This website has been designed to help find a Space condo to buy or rent, and how to get your condo or loft marketed in front of targeted viewers. Featuring all Space MLS listings, full building photos, information and building updates. Start now at see all property for sale at The Space.
Visit Vancouver's #1 Loft Website - Albrighton.ca


The Space at 1238 Seymour St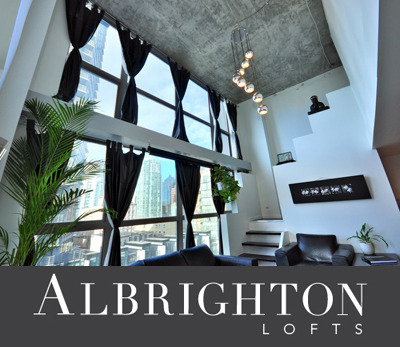 Has never been marketed better.Prospective buyers and the loft community will have 24 hr access to all the building information and property for sale.

The Space Vancouver is located in the heart of Downtown Vancouver, and near the renowned Yaletown community. This tower features, condos, from small studio's, double level lofts, and large city suites. Marketed by Albrighton Lofts.
Vancouver's best loft and modern condo blog
Featuring new Vancouver loft listings updated daily, great architecture, modern condos, local real estate updates, and more. Go to the www.albrighton.ca blog now.

Albrighton Network


albrighton.ca Albrighton's objective is to offer efficient focused marketing and real estate services for both buyers and sellers of unique properties in Vancouver, BC. With a personal passion for architecture and design, Albrighton has lead his real estate business to an international scale, servicing clients from all over the globe. For clients who are sourcing a local expert to market their modern home or are seeking to purchase a unique property, Paul Albrighton is the one to call. He offers a great eye for design, and will provide buyers with an investment analysis and sellers with an effective marketing plan for selling their property. Albrighton's extensive portfolio consists of unique properties located around Vancouver, BC. 中文服务请发电子邮件至 [email protected]

elan-yaletown.ca Elan Vancouver is a thriving site that tailors specifically to all condos and city homes located at 1255 Seymour Street. Fantastic style, great views, and a central Downtown location. Designed for people looking for a well-built, good quality concrete high-rise, stylish Downtown condos. This website draws a large audience condo oriented audience from Downtown and Yaletown Vancouver.


shangri-la-condos.ca Vancouver's premier high-rise international residences. This website is focused around the famous "Shangri-la Vancouver" residence located Downtown at 1111 Alberni St. and 1128 W Georgia St. The architecture and design at Shangri-la is world class and has been widely recognized. This site contains overall building information, all property listings, video tours, and fantastic photos. This website has a large international reach.


thespacelofts.com - The Space Lofts is a perfect spot for a loft enthusiast in Downtown Vancouver. This special 32 story tower features double level loft condos from 500 sq.ft to 1200 sq. ft. Thespacelofts.com is a complete building resource for all marketing activity within 1238 Seymour St. This website reaches first time loft buyers across Vancouver, BC.
More Albrighton targeted buildings: The Grace 499 Drake St, The Grace tower 1280 Richards St, The Qube 1333 W Georgia St, Shangri-la condos 1111 Alberni St, Shangri-la estates 1128 W Georgia St, Metropolis Lofts 1238 Richards St, The Space Lofts 1238 Seymour St. Koret Lofts 55 E Cordova St. Boman Lofts 528 Beatty St. Alda 1275 Hamilton St Tribeca Lofts 988 Richards St McMasters Buliding 1180 Homer St. Waterfall Building 1540 W 2nd Ave XL Lofts 428 W 8th Ave Flatiron 1277 Melville St Harbour Green 2 1139 W Cordova St. The Spot 933 Seymour St. 546 Beatty St. 1178 Hamilton St The Hamiton. Domus Yaletown 1055 Homer St, Greenshields Building 345 Water St, 550 Beatty St. Pure 1252 Hornby St,, 350 E 2nd Ave Main Space. New Yorker 1066 Hamilton St, Cannery Row 2001 Wall St, 1241 Homer St, 1230 Hamilton St Yaletown Loft, Crandall Lofts1072 Hamilton St, 1168 Richards St, Iliad 1245 Homer St, One Wall Centre 938 Nelson St. See the full list at www.albrighton.ca.

RE/MAX CREST REALTY WESTSIDE
PAUL ALBRIGHTON
604-315-5574
我们提供中文服务