ALBRIGHTON MARKETING FINDS SPACE BUYERS
MARKETING YOUR PROPERTY AT THE SPACE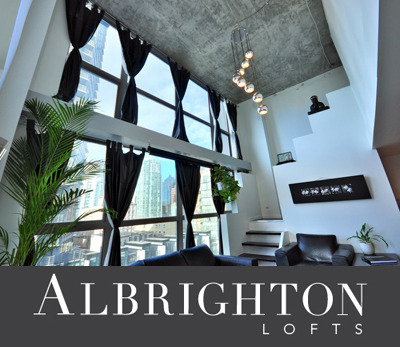 Paul Albrighton has sold seven different lofts equalling nearly $3.0M in sales at The Space. Use an expert to price and market your property at 1238 Seymour St.

To date there have been 9 sales for 2010, and currently there are 6 active listings at 1238 Seymour St.
We understand what Vancouver loft buyers want, and what The Space offers. (As of August 25 2010)

Contact Paul Albrighton at 604 315 5574 today for an evaluation on your property's marketable price and for details on how to get your property sold in today's market.
LOFTS AT THE SPACE SOLD BY ALBRIGHTON

#612 1238 Seymour St - 

sold
#502 1238 Seymour St - 

sold



#910 1238 Seymour St - 

sold
#904 1238 Seymour St - 

sold
#2102 1238 Seymour St Penthouse - 

sold
#808 1238 Seymour St - 

sold
#611 1238 Seymour St - 

sold